We build mobile apps that matter.
Quality. Simplicity. Reliability. On time.
So that you do not miss opportunities.
Our Work
Services
Using latest technologies,
innovations and talented employees, we provide
Consultancy
We share our expertise to support your business.
Design
We create beautiful UI and intuitive UX for your customers.
Development
We build reliable mobile apps that work. Always.
Support
You can rely on us to take care of your app after the submission.
Technologies
Native & Hybrid Mobile Applications
iOS
Android
Swift
Objective-C
Java
Xamarin
Git
About Us
We deliver more. Much more.
At Mobishape we have a simple mission - to help our clients make mobile apps that matter. We work to provide a meaningful and reliable mobile apps that add value to your business. And most importantly, we deliver the highest quality, on time.
We are passionate
Our company is young. However, our team has an extensive experience
in mobile apps development for some of the leading brands worldwide.
Our Process
Discover
Business needs
Requirements
Technology
Approve
Time estimates
Cost estimates
Technology
Build
Design
Development
QA
Launch
Submission
Monitoring
Support
Enhancements
New versions
Work
Our featured projects

Socourt
The first ever product for capturing and sharing video highlights from local sport events.
After having played users can share their hi-lights.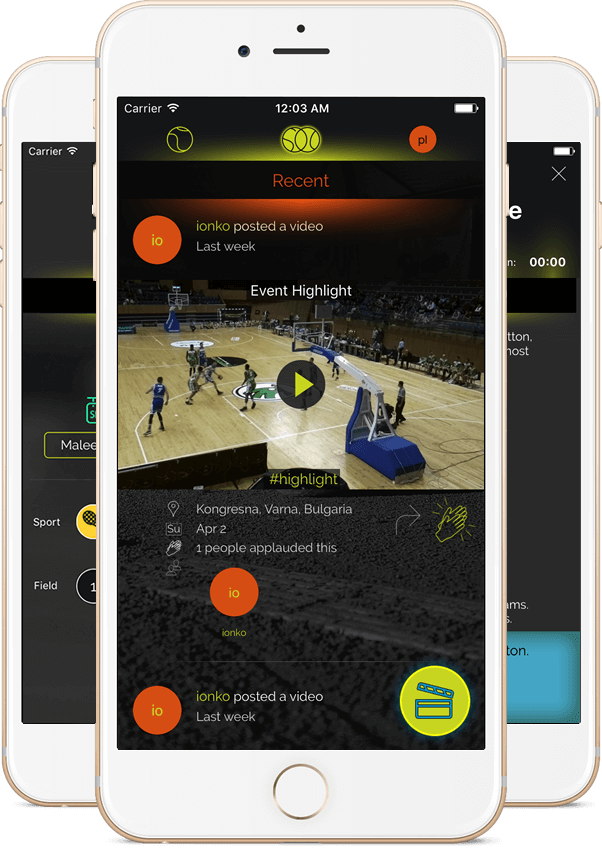 Washere
Anonymous local sharing in radius of 500 meter around you that lets you to leave a mark for your actual location.