[DE] We build mobile apps that matter.
[DE] Quality. Simplicity. Realibility. On time.
So you do not miss opportunities.
[DE] Our Work
[DE] Services
[DE] Using latest technologies,
innovations and talented employees, we provide
[DE] Consultancy
[DE] We share our expertise to support your business.
[DE] Design
[DE] We create beautiful UI and intuitive UX for your customers.
[DE] Development
[DE] We build reliable mobile apps that just work. Always.
[DE] Support
[DE] You can rely on us to take care of your app after the submission.
[DE] Technologies
[DE] Native & Hybrid Mobile Applications
iOS
Android
Swift
Objective-C
Java
Xamarin
Git
[DE] About Us
[DE] We deliver more. Much more.
[DE] At Mobishape we have a simple mission - to help our clients make mobile apps that matter. We work to provide a meaningful and reliable mobile apps that add value to your business. And most importantly, we deliver the highest quality, on time.
[DE] We are passionate
[DE] Our company is young. However, our team has an extensive experience
at mobile apps development for some of the leading brands worldwide.
[DE] Our Process
[DE] Discover
[DE] Business needs
Requirements
Technology
[DE] Approve
[DE] Time estimates
Cost estimates
Technology
[DE] Build
[DE] Design
Development
Regular builds
QA
[DE] Launch
[DE] Submission
Monitoring
[DE] Support
[DE] Enhancements
New versions
[DE] Work
[DE] Our featured projects

[DE] Socourt
[DE] The first ever product for capturing and sharing video highlights from local sport events.
After having played users can share their hi-lights.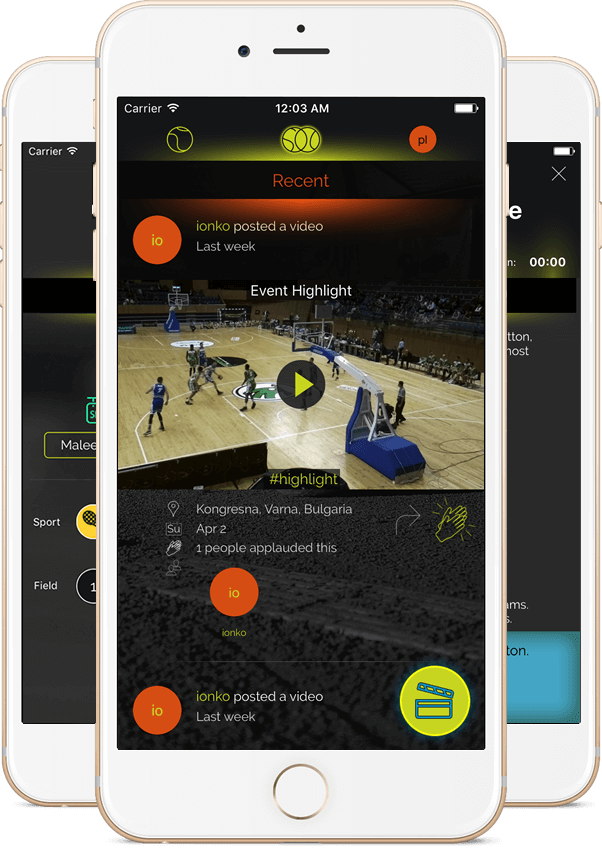 [DE] Washere
[DE] Anonymous local sharing in radius of 500 meter around you that lets you to leave a mark for your actual location.